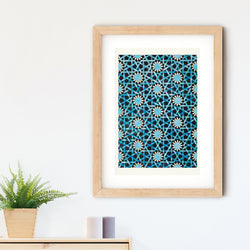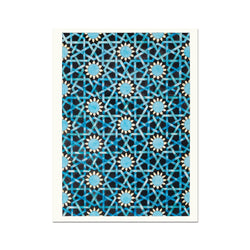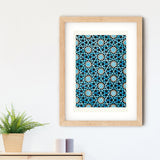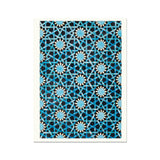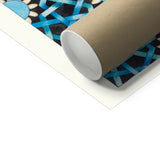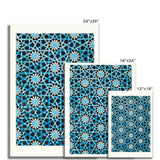 Seljuk Mosaic Art Print | Margi Lake
Seljuk Mosaic | Margi Lake
The original of this 13th century Seljuk mosaic tile panel from Anatolia can be seen in the Turkish and Islamic Arts Museum in Istanbul. I like to research the provenance of historical patterns and immerse myself in the minds of the medieval craftsmen who produced them. This piece is constructed and painted following the geometry and colours of the original mosaic panel.
This piece by Margi Lake is the perfect finishing touch for your interior. With each print being made to order especially for you, you can rest easy knowing that only the finest, museum-standard materials and processes are used, creating incredibly sharp and vibrant giclée prints on heavy weight archival paper. With proper care your print is guaranteed to last for more than 100 years.

We have partnered with a network of global print labs to automatically route orders to the nearest manufacturing facility as determined by the customer's address. So we can individually fulfil each order as close to the customer as possible in order to reduce carbon footprint.
So whatever colours our artists use to create their art Your prints will be "Green" and here to enjoy for many years to come.