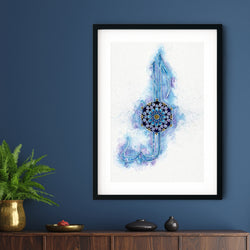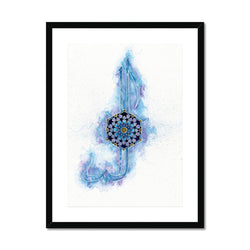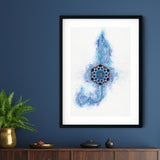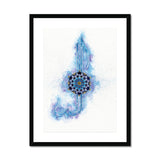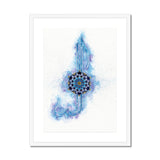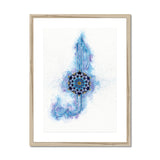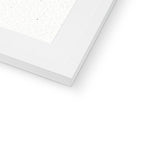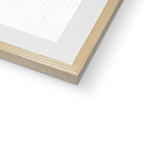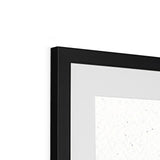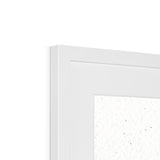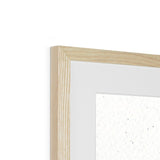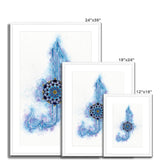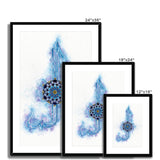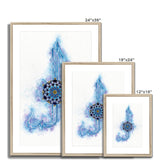 Alif Laam Meem Framed Print | Maaida Noor
Alif Laam Meem | Maaida Noor
"Alif Laam Meem. This is the Book; in it is guidance sure, without doubt, to those who are mindful of Allah." [Al-Qur'an 2:1-2] Al-Muqattaat or the abbreviated letters consist of two to five Arabic Alphabets, figuring at the beginning of 29 Chapters in The Qur'an in which 'Alif Laam Meem' occurs in six surahs (Chapters). The meaning and purpose of these letters is mysteriously veiled. As Qur'an itself is a miracle and holds hidden values for the pure seeking hearts, it often times challenges mankind to produce a Surah (verse) at least somewhat like the Qur'an in beauty and elegance, if they doubt its authenticity. These mysterious letters are known to us, and used frequently to formulate words however just like life cannot be created by us, even if we possess knowledge of the constituents of the human body. Similarly, the eloquence and beauty of expression that we find in the Qur'an can not be captured, despite knowing the letters that constitute the Qu'ran. The Qur'an thus proves its Divine origin.
This piece by Maaida Noor is the perfect finishing touch for your interior. Each print is especially made just for you and you can rest assured that only the finest, gallery-standard materials have been used to create an incredibly vibrant print on archival grade paper. Frames and window mounts are produced using FSC-certified materials and finished with clean, simple lines and a satin finish, and arrive ready to hang. With proper care, your print will easily last for more than 100 years.
We have partnered with a global network of printers that will automatically route your order to your nearest print facility, thus allowing for faster fulfilment of your order and reducing our carbon footprint. You can rest easy knowing that you are buying conscientious, feel-good art which supports our environment as well as the artist behind the print.

So whatever colours our artists use to create their art Your prints will be "Green" and here to enjoy for many years to come.