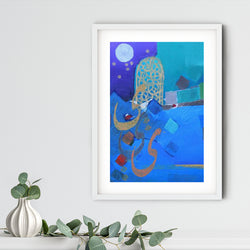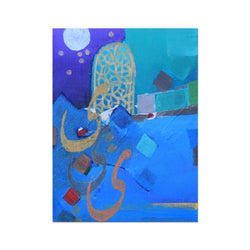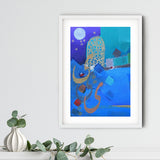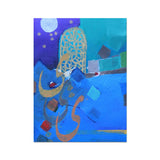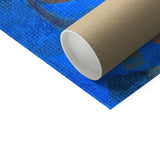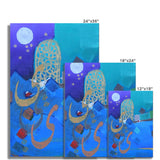 Star Art Print | Ayrat Khismatullin
Star | Ayrat Khismatullin
This artwork is inspired by the verses of Evita Gainet: I am coming, my friend, I am coming. Though the mountains and across the seas. In the summertime or in winter, I only beg you, please, wait for me. I will rush through the bright sun And rivers , though the thirst in deserts. To fill up your wells I only beg you, don't chill. I see ships, vessels and oceans. And the trains that are pulling out. Maybe I fell in love too soon But only God knows how long I waited. I only beg you, wait for me. While I may fly up in the sky You ask me why it happens now? I will tell you that I slept too long. Through the field and through the earthquake Through the silence and stomp of a horse. You will ask me to find more patience. I will reply, please, take it from me.
This piece by Ayrat Khismatullin is the perfect finishing touch for your interior. With each print being made to order especially for you, you can rest easy knowing that only the finest, museum-standard materials and processes are used, creating incredibly sharp and vibrant giclée prints on heavy weight archival paper. With proper care your print is guaranteed to last for more than 100 years.

We have partnered with a network of global print labs to automatically route orders to the nearest manufacturing facility as determined by the customer's address. So we can individually fulfil each order as close to the customer as possible in order to reduce carbon footprint.
So whatever colours our artists use to create their art Your prints will be "Green" and here to enjoy for many years to come.