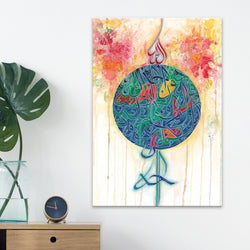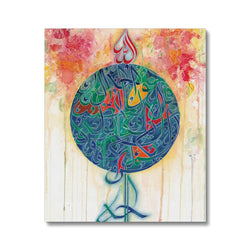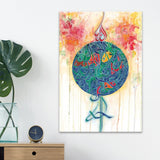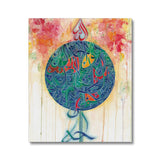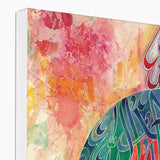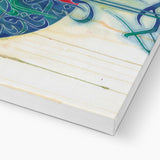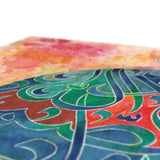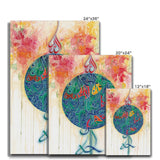 Surah Ikhlas Canvas | Maaida Noor
Surah Ikhlas | Maaida Noor
Say, 'He is Allāh, [who is] One. Allāh, the Eternal Refuge. He neither begets nor is born. Nor is there to Him any equivalent. Sūrah al-Ikhlās 112:1-4 The word Ikhlās has been derived from its root word khls which means refined or purified. Al-Ikhlās is a Meccan Sūrah and is one of the earliest revelations of the Qur'ān. It is one of the exemplary Sūrahs in the Qur'ān, although it is amongst the shortest ones and has the most profound implications.
This piece by Maaida Noor is the perfect finishing touch for your interior. With each print being made to order especially for you, you can rest easy knowing that only the finest, museum-standard materials and processes are used, creating incredibly sharp and vibrant giclée prints on a finely textured artist-grade cotton canvas. The print is stretched over professional artist stretcher bars milled from the finest quality kiln-dried knotless pine.  With proper care your print is guaranteed to last for more than 100 years.

We have partnered with a network of global print labs to automatically route orders to the nearest manufacturing facility as determined by the customer's address. So we can individually fulfil each order as close to the customer as possible in order to reduce carbon footprint.
So whatever colours our artists use to create their art Your prints will be "Green" and here to enjoy for many years to come.